Conversation with: Bert and Roos Heemskerk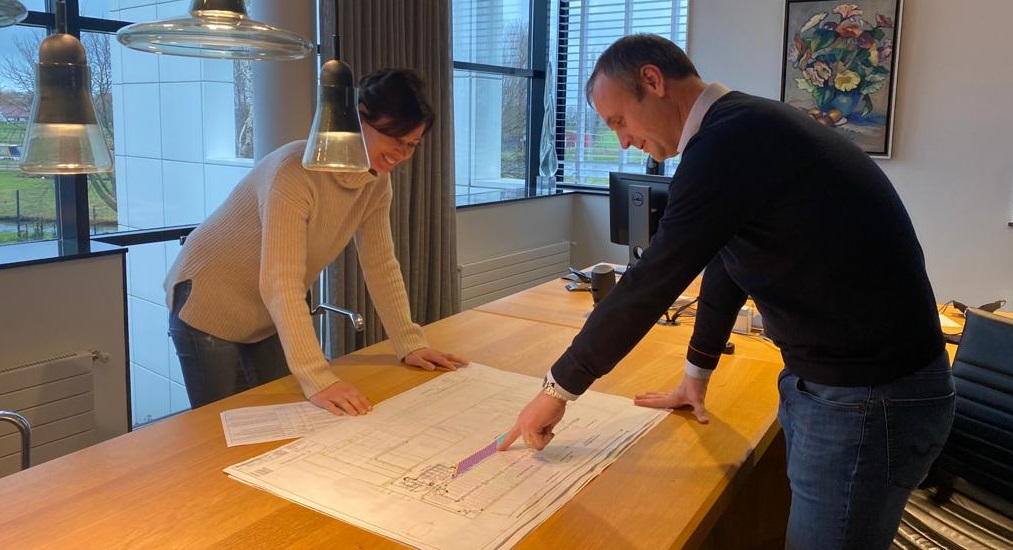 Kicking off our 60th anniversary year
Conversation with: Bert and Roos Heemskerk
In December of this year our company well be marking its 60th birthday - a cause for celebration! 2021 is therefore all about this anniversary. Throughout the year we will be looking back with you over the past 60 years, in which a lot of remarkable things have happened. For example, did you know that Heemskerk Flowers was the first flower wholesaler to start selling flowers and plants online? Or that our founder, Bert Heemskerk senior, also used to dye flowers himself?
As well as looking back at our fine history, we would also like to look forward with you. We are ready for the future. With project such as sustainability and innovation we are preparing ourselves for everything to come!
Today we are talking to Bert Heemskerk and Roos Heemskerk, brother and sister from the second generation, who are now in charge. Topics include how they entered the business in a natural way, how innovation has enabled them to make great leaps forward, and what they believe is the key to success for Heemskerk Flowers.
'Let's go way back in time. What do you know about how your father started the business?'
Bert: 'When he was 15, he started as a buyer at a flower wholesaler. He was the youngest buyer. At that time he was already serving a number of customers by selling them flowers outside working hours. He then started his own business forcing tulips together with a business partner.' Roos: 'After that he bought flowers on commission for other customers, and launched a mobile wholesale business. This was in the 1980s. First there was a route to Amsterdam, and then a number of routes to the UK. Once we had a webshop things developed very rapidly and we started selling remotely in more and more countries. That's how our exporting started - shipping orders.'
'Did your father ever drive the mobile wholesale routes himself?'
Roos: 'He claimed he did. But I think the he drove to Amsterdam a total of three times and went along to the UK once, to Wales. Nothing more than that. But if he wanted to lend weight to a story, he claimed that he had been a mobile wholesale driver for 20 years.' She laughs. Bert: 'He also dyed flowers. There were virtually no dyed flowers at the time. He went looking for dye. I was still little, and I suggested that maybe we should buy clothing dye. So we went to the chemist in the village to try it out.'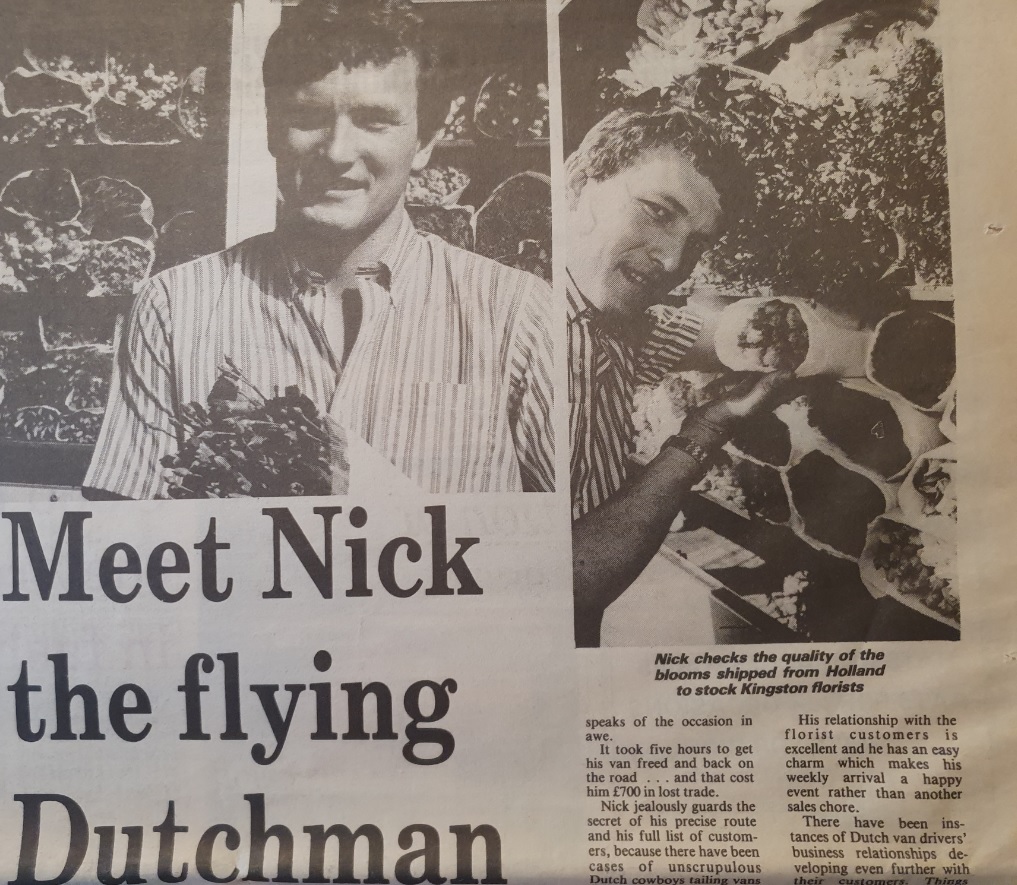 'How did you join the company?'
Roos: 'From an early age we always worked in the business. Outside school hours we helped where we were needed. For example, when I was 12 I split a lot of spray carnations in the bouquet workshop. I also remember that we started a second wholesale business in Rijnsburg selling plants. Jan Leeman - who still works for us - started it. During the holidays I helped out there. Then I came to get Jan's notes at the clock auction and stuck price stickers on the plants. I was 17.' Bert: 'I spent a lot of time wielding a sickle on the plot of land that we had.' Roos: 'In our day it was very normal to go straight into your family business from agricultural school. But that was not the case for us - we had to finish our education first.'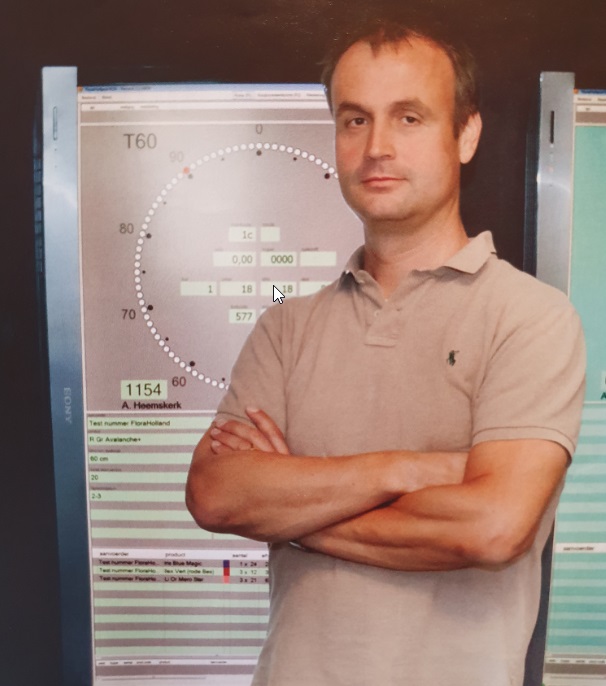 Bert: 'Yes, you had to get your qualifications - that was very important to our father. I went to HEAO business college and WO (higher education) and then another six months at university, after which I was sick and tired of education. I was 23. Soon after that I started as a mobile wholesale driver in Switzerland. Wilco Kelder, who still works for us, had a route there and I took over from him. I didn't speak a word of French at that time. I went to a monastery to learn it. I spent about two years driving to Switzerland, after which I suddenly had to help with the buying.' Roos: 'I went along on the route to Switzerland once. I thought it was very hard because you sleep very badly. Bert only let me come along if I promise not to moan that I needed to go to the toilet. On the way back I held out for eight hours, because I didn't dare say anything.'
'When did you start working in the business, Roos?'
Roos: 'In terms of education I did the same as Bert, only I skipped WO. After business college I went to Erasmus University in Rotterdam. Then they couldn't find a box supervisor. Our sister Jannet was the box supervisor at the time, but she didn't enjoy it so she wanted to stop. So I very confidently said that I would do it. I was 24. I found it very hard work. Starting at 4 in the morning, so my alarm clock went off at 3 a.m. We didn't have any heads of department yet at that time, so I was in charge from the start to the end of the process. After the first two weeks I wondered: what have I got myself into? But you don't give up, obviously, so you get stuck in. My first love remains the shopfloor - I still enjoy that the most.'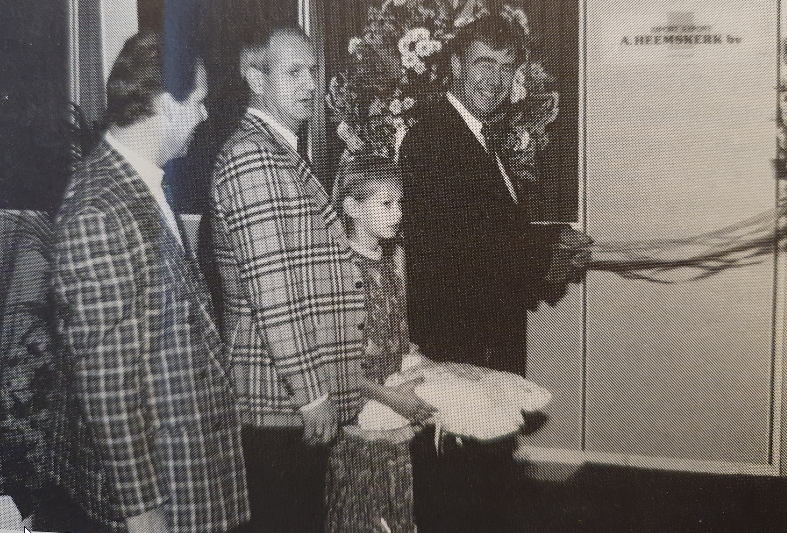 'Were you accepted immediately when you started there so young?'
Roos: 'Yes, I was. I had been around for a long time, so everyone already knew me. I remember the I had a friend with me and that I told an older worker that the sealing needed to be done differently. My friend was amazed that I dared to say that. But for me that was just very normal, because I had always been around the business.'
'Was your education useful for the business?'
Bert: 'Certainly. I had graduated from HEAO business college in Day Trading & Systems. When I had just started driving to Switzerland, I also created a software program at the same time. That is when the innovation started. When I started driving to Switzerland, there was 1 invoicing machine - 18 months later we already had some 25 PCs. I clearly remember when a new software package was ready one Friday afternoon. And when someone pressed F7, everything seized up. You never forget times like that. We had to invent everything ourselves. There really was nothing at that time. At one point I asked the Flora auction house for a barcode on the delivery notes. When we were scanning the barcodes, the entire auction floor emptied because everyone wanted to watch. It's so simple, but none of it existed back then.'
'Heemskerk Flowers was the first flower wholesaler to start offering flowers and plants online. How did that go?'
Roos: 'We acquired a big customer in France. This customer sold from an ordering list, but did not know in advance what the flowers cost. They found that annoying. So we decided to keep flowers and plants in stock so that we could give a price. But because the customers could not see the products, they did not sell. Two sales staff then walked through the stock with a webcam in order to be able to still show the products. This was very time-consuming.' Bert: 'Wehkamp clothes store already existed, and my wife used it to buy trousers for my children. She bought then there because she could see photos of the trousers. That was the solution for us - we had to add live photos. So we set up a photo studio where we started photographing all the products. And then things started to sell. Two sales staff, Jan van Egmond and Roel Stijnman, then started online sales in France and London. They were offering something completely new: customers could buy directly from the Netherlands and view the products using live photos.'
Roos: 'Sales then started growing rapidly. Italy was added, and we were already selling in Russia. But there was no stock control yet, so the stock figures weren't right.' Bert: 'So we needed scanners. I told my father that we needed those devices. He asked: what does that cost? I said: 13,000 guilders each, which was a lot of money in those days. My father asked: how many do you need? About ten. Well you should buy them if you need them, he said. He really gave me free rein in that regard.'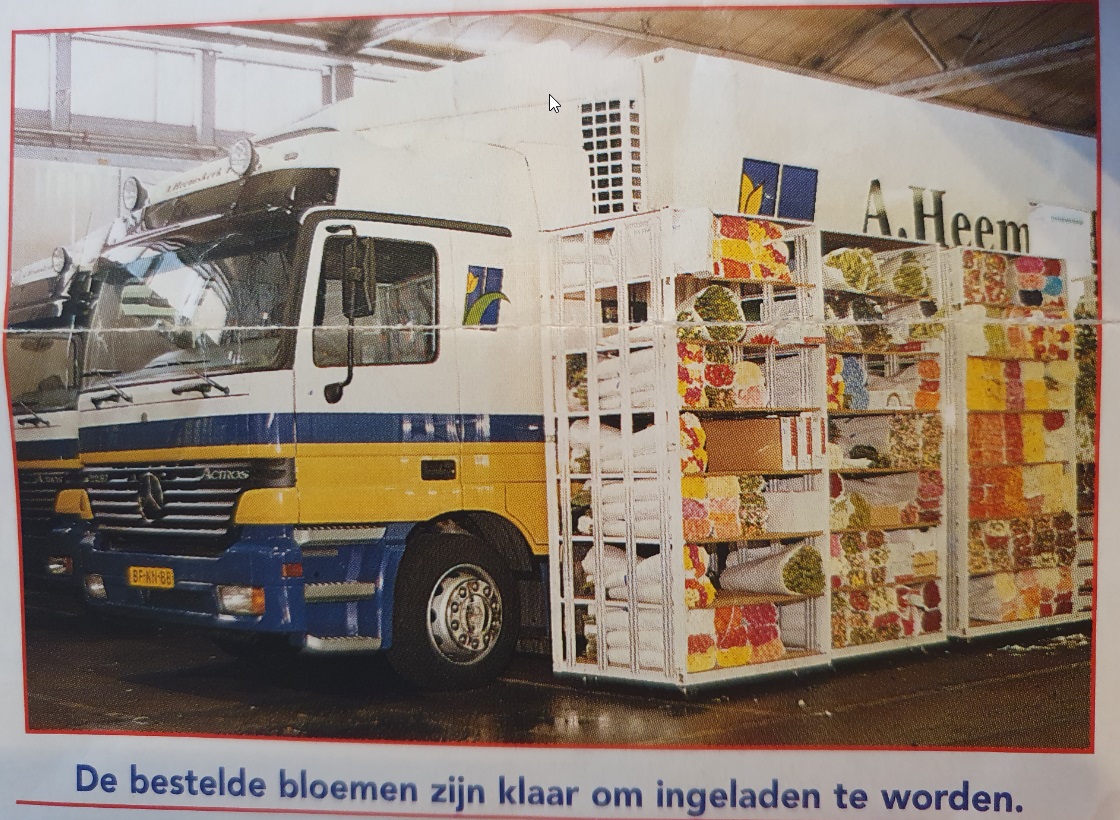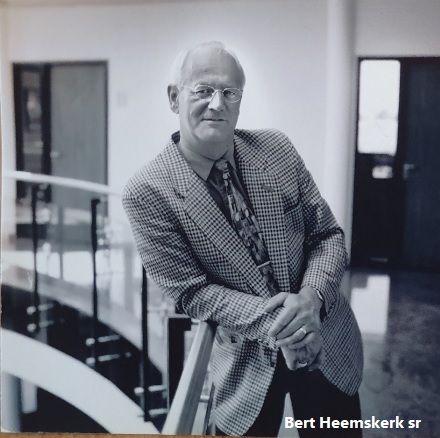 'Your father gave you both a lot of responsibility and trust.'
Bert: 'We didn't realise that at the time. We only know it now.' Roos: 'You just did your thing, you made sure that your work was completed at the end of the day. So we didn't think about that at all. But you certainly knew about it if it wasn't right! So you always definitely did your best to make sure that everything was done properly.' Bert: 'Yes, you didn't want to fail. No, he was not particularly romantic. I remember an occasion during a busy Mother's Day week. I had packed up flowers for a mobile wholesale driver. Soon after my father came over to ask whether I had packed Sonias for this driver. So I said that I had packed them. My father was furious, because the driver claimed that he had not received them and wanted a credit for them. My father emptied the whole truck until he found those Sonias. I don't know how that ended, but it was not good for the driver in question.'
'Did you always know that you would join the senior management team?'
Bert: 'No, we didn't think about it. It just happened of its own accord - a natural development. Roos: 'I always declared that I didn't want to join the company, I wanted to start something myself. Something with horses for instance - a childhood dream. We did indeed just tumble into it. I do remember that at one point I thought it was time to change the old-fashioned office. In that way we were showing that the new generation had arrived. There was no particular point when we suddenly joined the senior management team. We didn't have any titles back then either, such as senior management or MT or DT; it wasn't an issue.' Bert: 'That's not how we were raised either. You need to do what you need to do.' Roos: 'And my father didn't simply vanish at a particular point. He was far away in his later years, but still very close. He knew exactly what was going on everywhere, and otherwise he would find out. He was always involved. But if it was good weather he might not come into the office for a few days. He went and played golf or gardened. When the weather was bad he couldn't get here fast enough again.'
'What do you think is the key to the company's success?'
Bert: 'Our core values: Passion, Professional, Innovation and Pride.' Roos: 'You do it together - you can't do anything alone. It's a particular culture and mentality amongst the staff. Just do it - don't yammer but get stuck in. You really need that in day trading as well - it's so dynamic. You have to run if you're going to keep up, and you need to be able to cope with that. The strength of the flexibility that prevails here is also key.' Bert: 'Yes, on busy days everyone works on the floor, from sales staff to the IT department and the bookkeepers. Because the orders need to be sent out; there's no alternative.' Roos: 'I find that those are the best days of the year, the special days, when everyone joins in. When we are working as one big team, and you can also see what you're doing it for.'
'What are your favourite special days?'
Bert: 'My favourite is the Mother's Days, because you sell all sorts of different flowers.' Roos: 'I don't mind - I enjoy all the special days. Because for me the internal logistics remain the same. Bert is in buying, so he is more involved with the types of flowers that are bought. For me it's more about the 'buzz', that you're all working together.'
'Which is your favourite flower or plant?'
Bert: 'Peonies. When you place them in a vase they blossom into a very big flower.
Roos: 'For me it's the hydrangea. Those flowers have a beautiful colour palette, and they also last a long time. You really are bringing something beautiful into your home.'