Colleague interview: Rob Overtoom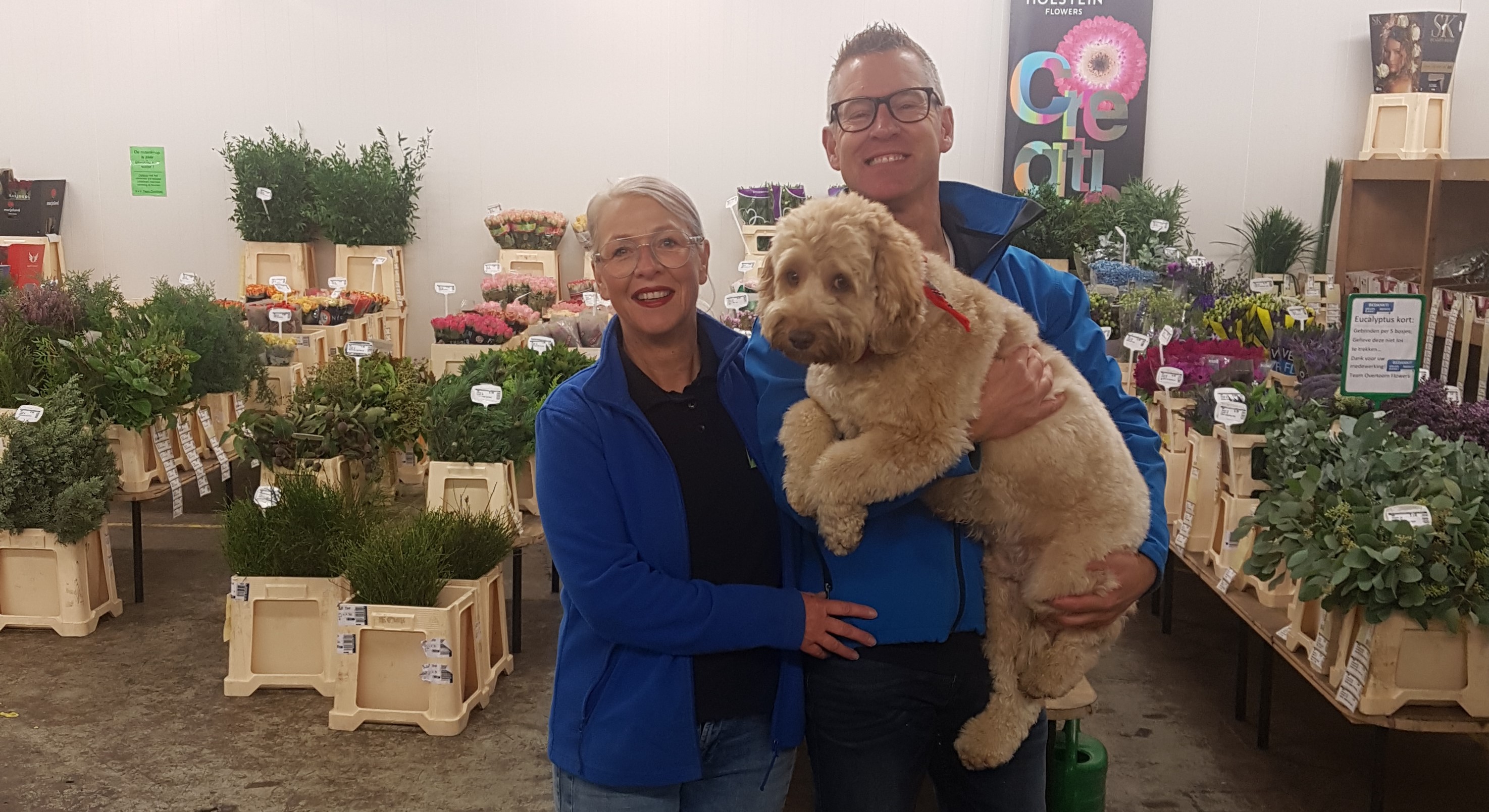 Colleague interview: Rob Overtoom
Karin and Rob Overtoom and their experienced team have been providing support and solace to florists in the South Limburg region in The Netherlands for over 15 years when it comes to buying flowers, care, sales and the delivery of quality products. They offer their customers an extensive range of services through the Cash & Carry in Nuth. Since July 2017 they have been doing this under the auspices of Heemskerk Flowers with a team of three delivery workers and three sales staff. We talked to Rob Overtoom, who set up the Cash & Carry.
Can you tell us something about the origins of the Cash & Carry?
Going back about 20 years my family had seven flower shops in the South Limburg region. This family business had been established for 25 years at the time. It was a logical step for me to go into the family business. Fifteen years ago we took on the challenge of starting a Cash & Carry. We sold the shops and focused entirely on wholesale. My wife Karin was already providing support behind the scenes. Seven years ago she also joined the business, and since then we have run it together. In July 2017 we came under the Heemskerk Flowers banner.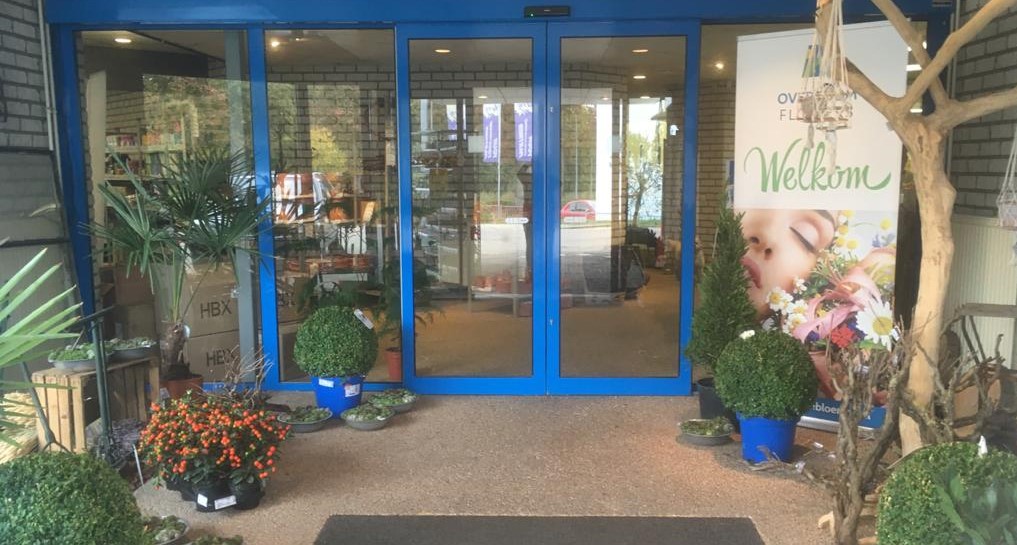 What was the reason for joining forces with Heemskerk Flowers?
The acceleration in the digital developments meant that our online service had to be 100% spot-on for our customers. Heemskerk Flowers already had a good and clear web shop and had also sorted out the logistics, so it didn't take us long to make up our minds. The most important principle has always been that we must keep offering our customers the best possible service. Heemskerk Flowers also offers a wide range and daily fresh trade. We receive the products at night that our customers can buy the next day in the Cash & Carry. That means that our stock is always fresh. Since the acquisition I have had more time to look after our customers and also to seek out new customers. Obviously the early phase was a bit of a challenge; that's unavoidable when your whole way of working changes. It took some getting used to. But we can now emphatically say that we are delighted that we took this step. We are building on strong foundations, and we are looking forward to the future.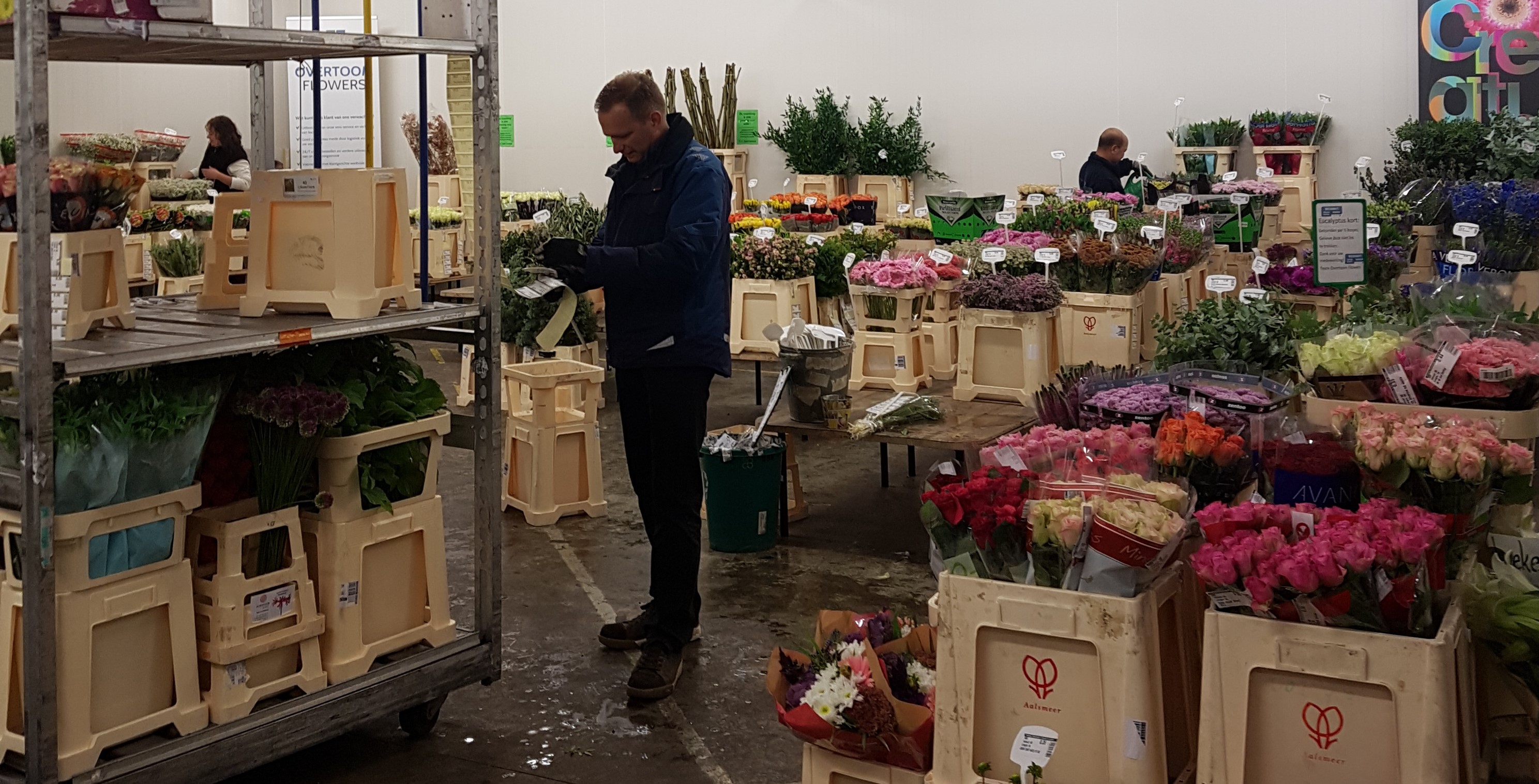 What is your formula for success?
Within the region we offer florists all the mod cons when it comes to buying nearby. Our strength lies in the fact that we are a complete provider. You can buy from us via the web shop or buy through the Cash & Carry, and we are a collection location. Customers can shop online from home or in their shop and have it delivered to our Cash & Carry. They can then collect the ordered products from our Cash & Carry and purchase additional products from our range. They can also choose to have the purchased products delivered to them at their shop. The customer has the choice of all these options.
As well as being a complete provider, personal contact is an important element in our success. We see the customers very regularly in the Cash & Carry, I see them during my visits and we often talk to them on the phone. We can deliver rapidly and respond to specific urgent flower needs. We also like to work with regional businesses, such as decoration supplier Schuitemaker from Maastricht. We've been doing business with them for fifteen years and have some fine products in our Cash & Carry. We also offer very competitively priced vases from Jodeco Glass.
What are you most proud of?
I am most proud of our circle of regular customers who have been supporting us for over fifteen years. The goodwill factor seems to be fading in our sector. But in the Cash & Carry we are certainly experiencing strong goodwill from our customers, partly thanks to the high quality of the products and the service that we offer. This is particularly linked to the fact that we are based in the region and have built a personal relationship with our customers. That makes me very proud and happy.