Topic of the month: novelties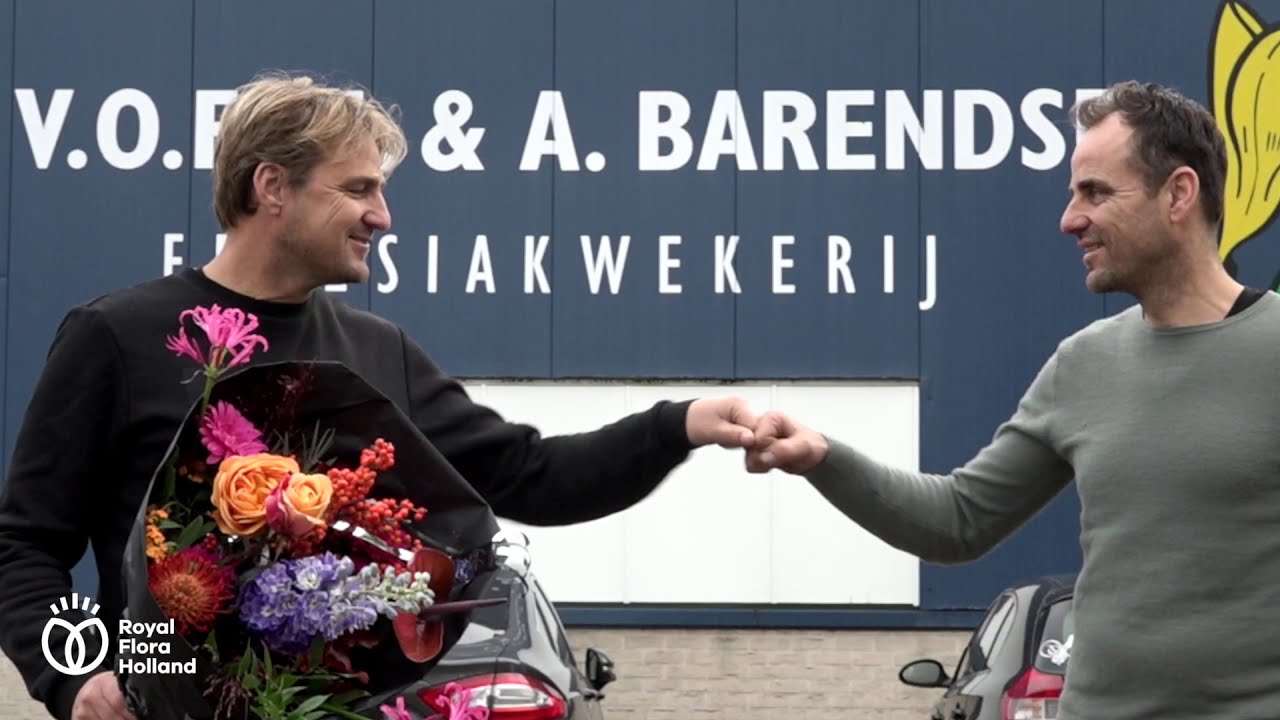 A new year marks a new cycle with new opportunities. We are starting this year by highlighting novelties from our sector. In December 2020 a lot of awards were presented to companies with new products or useful and sustainable concepts, such as the Glazen Tulp Awards and the Greenovation Award. There are also two online trade fairs this month at which many novelties will be presented. Alongside the information that you can find on this page, we also share a lot on our social media channels. All these initiatives and fabulous products definitely give us fresh energy - hopefully they will do the same for you. We hope you enjoy reading it!
Social Trade Fairs
The social trade fairs have been prompted by the cancellation of the traditional trade fairs combined with the greatly increased online presence of companies on the Internet. Thanks to online trade fairs, businesses in the floriculture sector can still attract international attention for their products and services. There are 2 trade fairs this month that you may well find very entertaining and informative. They are:
Royal FloraHolland's Social Trade Fair
Royal FloraHolland and Flower Factor have joined forces to interact with an extensive international trade audience, just like at the real Trade Fair. With a varied and strong programme they are turning social media into a real trade exhibition. The Social Trade Fair will take place this month between 11 and 16 January. You can follow it using the button below.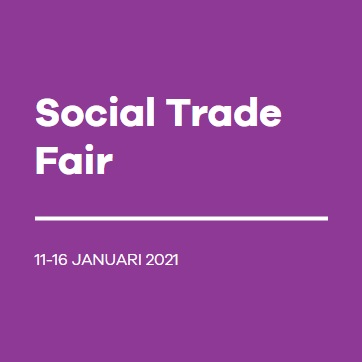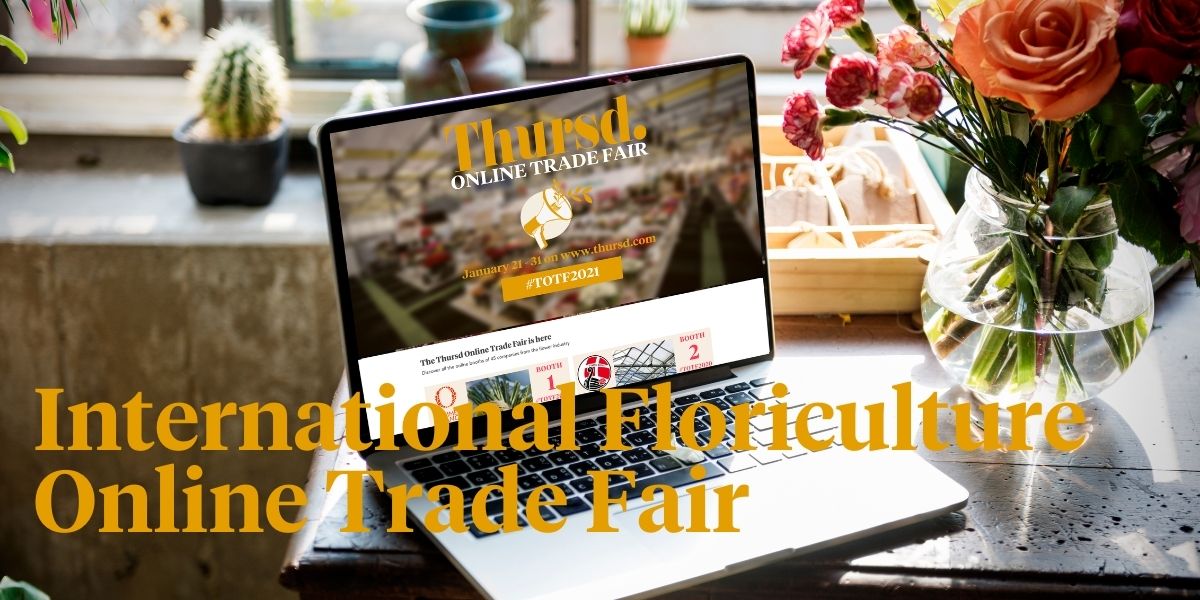 Thursd Online Trade Fair
The Thursd Online Trade Fair (#TOTF2020) is a trade fair that can only be visited online. Standholders have an online stand on the homepage of the Thursd website. Linked to this they have their own webpage on Thursd where they can present their company, products and services. This Trade Fair will take place this month between 21 and 31 January, and you can follow it using the button below.
Winners of Glazen Tulp 2021
In a different setting from what we are used to - namely through an online broadcast - the winners of the Glazen Tulp Awards were announced on 10 December during Cooperative Day. This Oscar-worthy award goes to the best market launch in the cut flowers, concepts, houseplants, flowering houseplants and garden plants categories.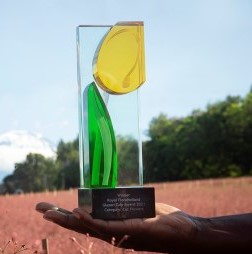 From April 2020 growers could nominate their novelties for the Glazen Tulp and the public could vote for their favourite product concept. The professional jury picked and announced the winners in five categories from the selection made by the public. These are the 5 winners:
Concepts Category
Tillandsia in design frame - Ansu "Industrial look, fantastic design and it fits perfectly with the trendy zeitgeist." That is the Tillandsia in the design frame from Ansu.
Cut Flowers Category
Talinum paniculatum Long John - Marginpar Marginpar launched a fantastic new product in the cut flowers category: Talinum paniculatum Long John.
Green Houseplant Category
Calathea 'Fusion White' - Kwekerij Tass b.v. A trendy plant thanks to the pastel pink in its leaves. Definitely fits with the current zeitgeist.
Flowering Houseplant Category
Phalaenopsis Marvellous Pink - Ter Laak Orchids Ter Laak Orchids is the winner of the Glazen Tulp Award in the Flowering Houseplant Category. It is very difficult to innovate with this cultivar, but they managed to do it!
Garden Plant Category
Corydalis Porcelain Blue - Van Woudenberg Tuinplanten "Corydalis Porcelain Blue is a fabulous blue stunner" according to the professional jury. This long-flowering plant from Van Woudenberg Tuinplanten is the worthy winner of the Glazen Tulp - Garden Plant.
Barendse Freesia wins Greenovation Award 2020
The auction house believes that sustainability and sustainable innovations are essential to futureproof the sector. In order to encourage this development, it has been awarding the 'Greenovation Award' since 2017. It is a prize for the best sustainable product or concept launch within the floriculture sector.
Barendse Freesia won the Greenovation Award with its FreGanzia concept, whereby freesias are grown in a climate cell in a virtually emission-free cultivation system. It was possible to vote for the nominees for the Greenovation Award via social media. Over 1,100 votes were cast. The professional jury and the public each made a 50% contribution to the final decision.
FreGanzia
Barendse grow a double white freesia in the concept, a triple layer cultivation system in a conditioned 400 m2 climate cell. The required electricity is derived from 850 solar panels which power LED lighting amongst other things. The closed cultivation system means that there is no need for pesticides. Barendse also reuses the drainage water, and the climate cell is virtually emission-free.