Unicum, a blossoming growers' association

For some time now we have also been sourcing our freesias through Unicum, a growers' association with 11 members. We would like to explain what benefits this offers you.
About Unicum
Combining forces with the aim of supplying the market worldwide and responding better to customers' changing wishes. That was the motivation for freesia growers to come together in 1996. The association now represents the interests of 11 growers with a total cultivation area of over 46 hectares. Together they produce more than 150 million stems a year! With that scale the association can respond well to the demands of an ever-changing market.
Different qualities
By sourcing from Unicom we can easily offer you two different qualities, namely average quality and top quality. If you are using the freesia as an additional flower, average quality is probably sufficient.
If you want to use the freesia as the main flower and you are looking for the best quality, Unicum offers top quality freesias under the 'Unicgold' label. These are the growers' most beautiful, heaviest and longest stems. The flowers are always 18 grams or heavier and 50 centimetres or longer. The flowers are always guaranteed A1 quality, and Unicum checks this stringently. Because multiple growers supply Unicgold the range is always varied. You can trust that Unicgold will give you the best quality freesias!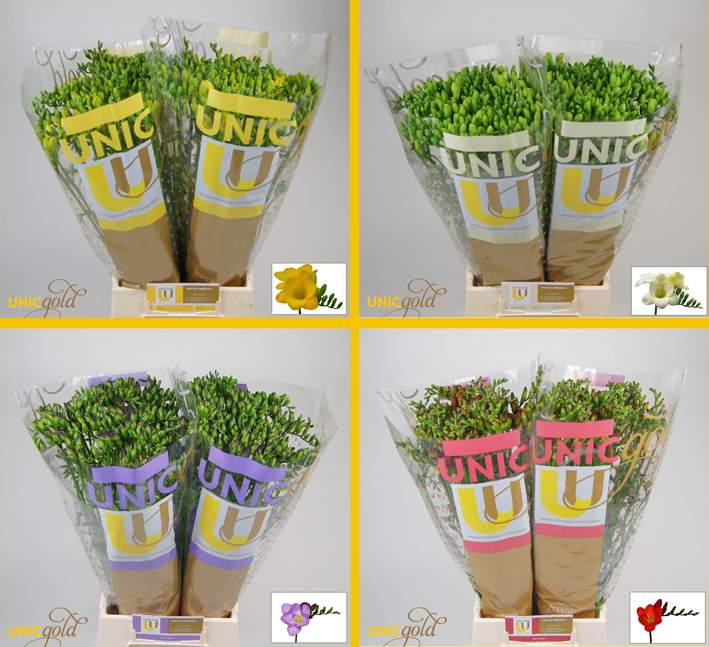 We asked Richard van der Hout, Unicum account manager, what benefits sourcing from Unicum offers our customers: 'We offer high quality products, and monitor this strictly. Florist can therefore rely on getting the best quality. We also offer a very wide range. We always have all the colours available.'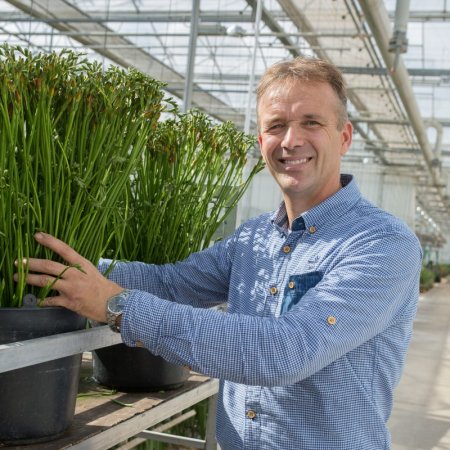 Freesia grower Lievaart
One of the Unicum members is the grower Lievaart. The Lievaart family have been growing freesias for over 70 years. The company is run by three brothers at two locations. We visited this family business to see how the freesias grow and what makes the difference when it comes to quality. We also recorded a Meet & Greet Freesia here, which we will be sharing with you soon.