Topic of the month: Trend Human Touch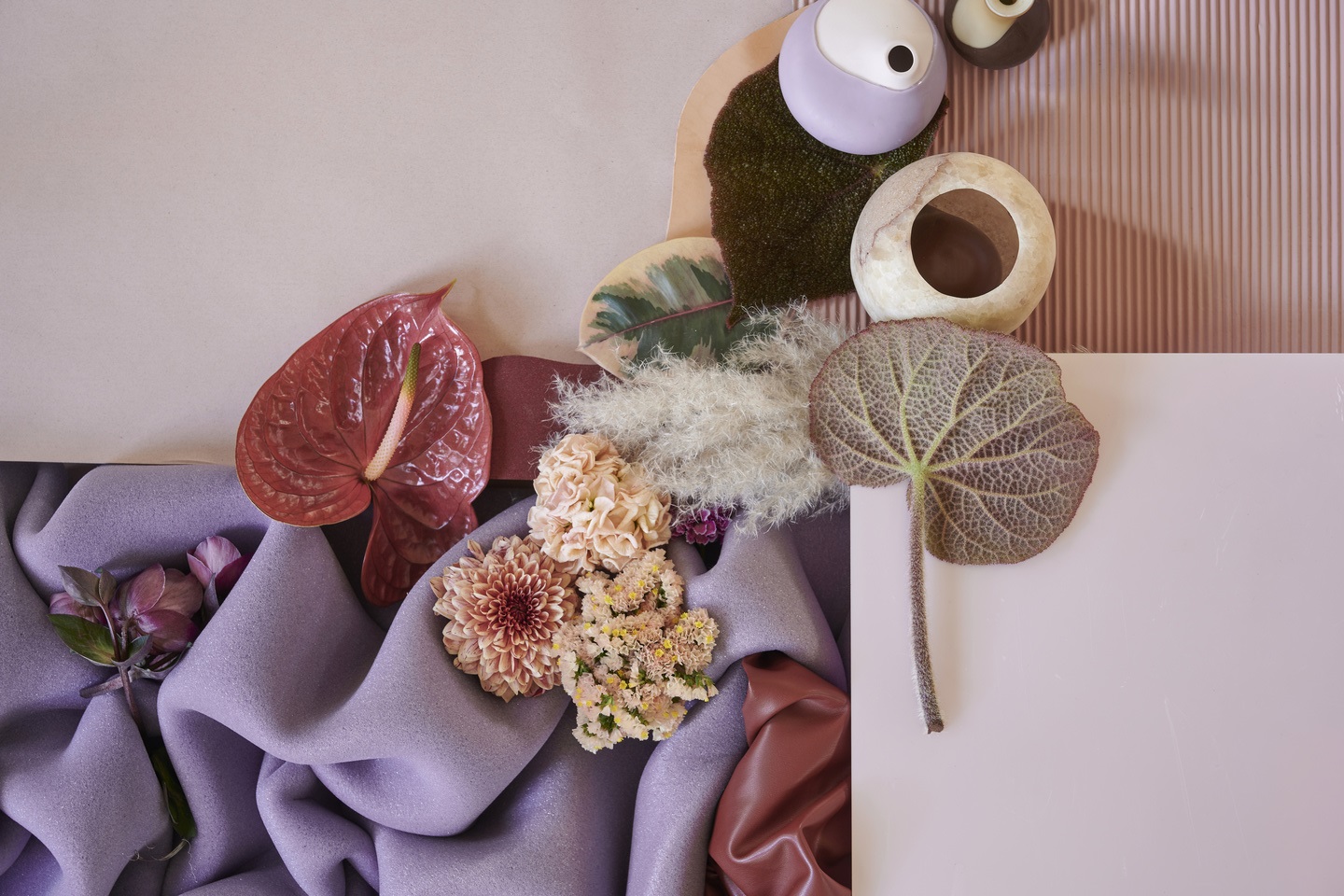 The growth of technology and the climate crisis are worrying us; as a result we have a need for friendliness, familiarity and recognisability. Humanity is more important than ever now, including for products and brands. Think of rounded and organic shapes and a warm and friendly colour palette. These trends are the basis for the 'Human Touch' style trend. We would like to show you some examples of this trend, and thereby hope to inspire you to get to work with this trend yourself as well.
Human touch indoor
Warm colours, round, imperfect and organic shapes and soft textures create a cosy feel. They provide a familiar sense of coming home and conviviality. Light and dark skin tones such as nude, terra and brown are combined with yellow and lilac. We see eye-catching bouquets in which fresh cut flowers are combined with dried flowers. Foliage plants such as the foliage begonia, Ficus and Fittonia also play a role in the bouquets. These have an organic shape and incorporate shades of pink, orange and brown. Floating bouquets made from orchids, anthuriums and pampas grass in a single colour family also play a major role in this trend.
Patterns
Few patterns are used in this theme. But when they are used, they often consist of faint spot and smear patterns or organic structures such as honeycomb motifs and cell structures.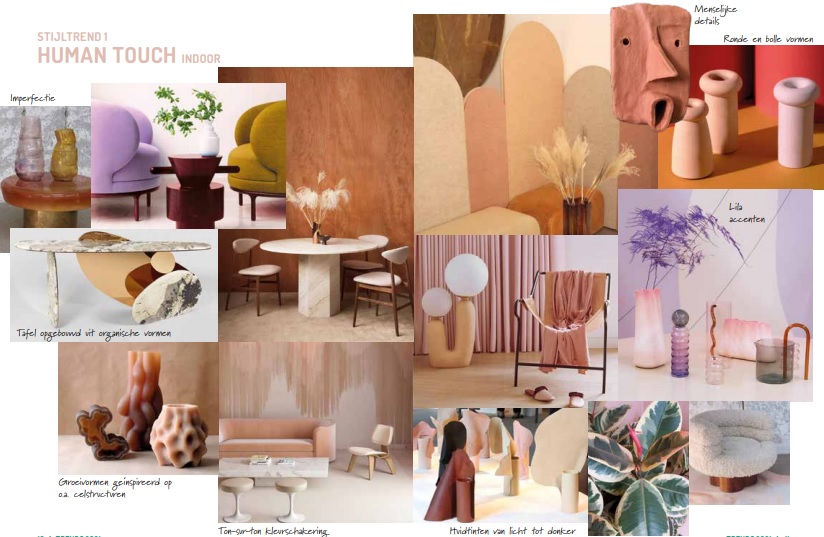 Colours
The colours, from light to dark, are derived from skin tones: beige, salmon, pale orange and various shades of brown. Accent colours are lilac and ochre. You can filter by colour in our workshop. We have filtered by this trend's colours for you.