The orchid has been somewhat overlooked in the urban jungle in recent years. Which is odd, since this flowering eyecatcher actually originates from the jungle treetops. Did you know that there are more than 20,000 different species of orchid? Like many other plants, the orchid's unusual shapes and colours help to boost our creativity, productivity and sense of happiness. With its spectacular aerial roots, extravagant colours and opulent appearance the plant is also a stylish addition to any interior. So it's high time that we give the queen of the jungle her well-deserved place in our green living rooms and bedrooms.
Orchid species
Although most orchids only flower once a year, the Phalaenopsis orchid can flower up to 3 times a year. The Phalaenopsis orchid is the best-known and most widely sold species. And this species alone comes in many different shapes and colours! Because it would be a terrible waste to buy the same orchid every time, we have made a list of various orchid species.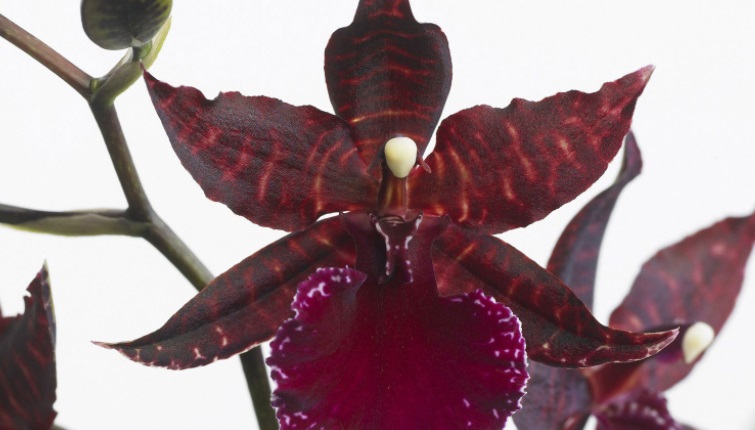 Cambria
The Cambria orchid is a cross between different orchid species, and therefore does not grow in the wild. This variant comes in an enormous range of sizes and shapes. It usually features a combination of multiple colours, such as tiger stripes or various shades of purple. So it's a real eyecatcher!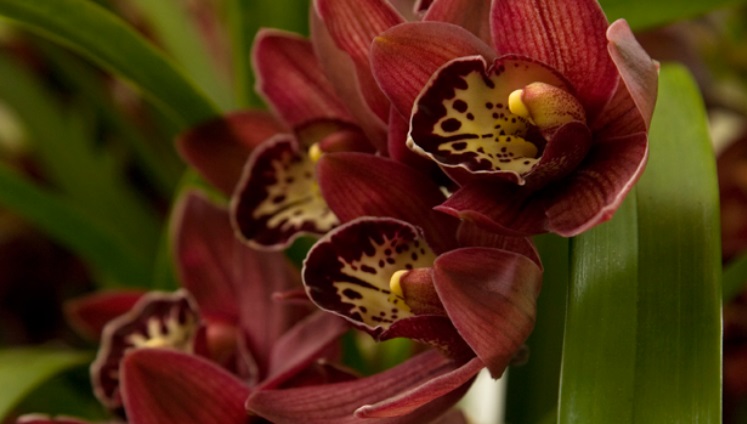 Cymbidium
Cymbidium originates from South Asia. This remarkable plant has long, slender leaves that droop down elegantly below the flowers. The Cymbidium can flower for six to eight weeks, and comes in many colours.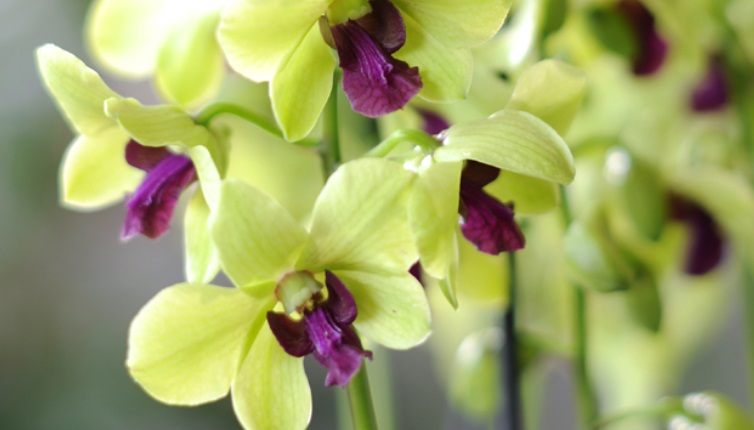 Dendrobium
The name Dendrobium is derived from 'tree' (dendron) and 'life' (bios). This is a reference to the way in which the plants grow: on the trunks of trees.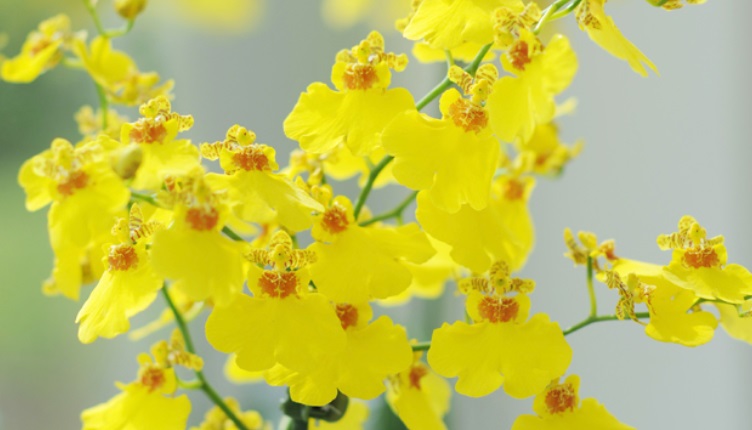 Oncidium
Oncidium does not have many needs, and is easy to bring into bloom. The plant flowers for an average of six to eight weeks. Oncidium is also known as 'Dancing Princess' because the flowers resemble a dancing princess.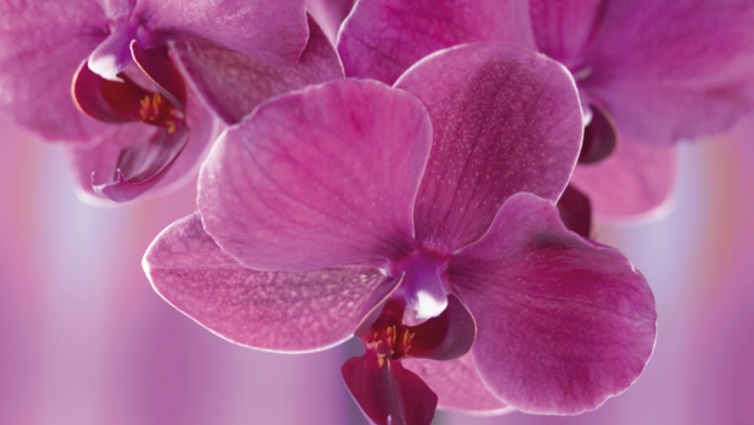 Phalaenopsis
Phalaenopsis is the best-known orchid, and is also known as the Moth orchid. It comes in more than 20,000 different varieties, which vary in terms of flower colour, number of flowers, length of the stem, and the number of branches that the plant produces. The Phalaenopsis orchid can flower for up to twelve weeks!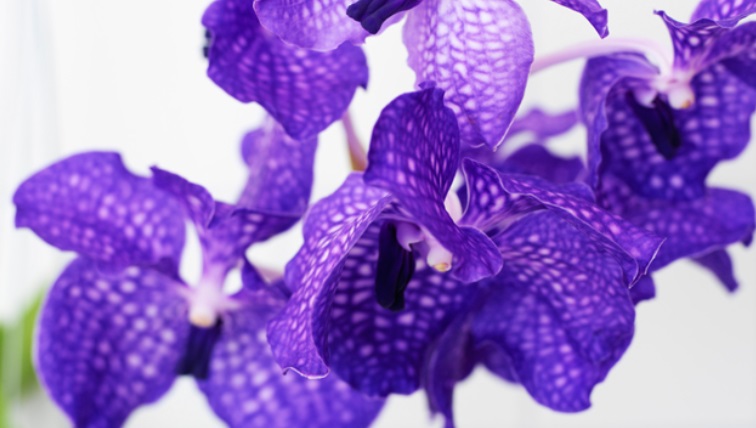 Vanda
Vanda is possibly the most mysterious genus amongst the orchids, with a unique array of colours and exotic aerial roots. The roots hang free or wrap themselves around the tree's trunk. They act as sponges and can rapidly absorb a lot of moisture.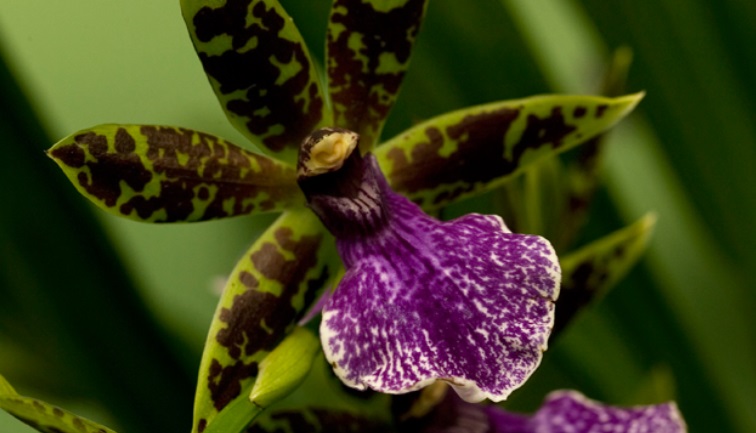 Zygopetalum
Zygopetalum originates from South Africa. In the wild this orchid grows on tree trunks and rocks in a humid environment. It is a remarkable orchid. Zygopetalum is available in shades of blue, red, purple and white. During the flowering period some Zygopetalum varieties can give off a beautiful fragrance.
Orchids work very well within various interiors trends. You can reproduce these different trends in your shop, and thereby inspire your customers.
Hotel Chic
Purple and yellow are the colours for this style trend! It's very colourful thanks to the influences of the Orient. Colours such as (mustard) yellow, emerald green and gold are combined. Purple is also a main colour. Hotel chic is a bit mysterious and sexy!
This is mainly down to the choice of materials, which are very soft and sensual. Finish things off with feathers and beads to maintain that luxurious look. We see a lot of round shapes within this theme. Patterns are very busy and usually with floral print that are full of detail.!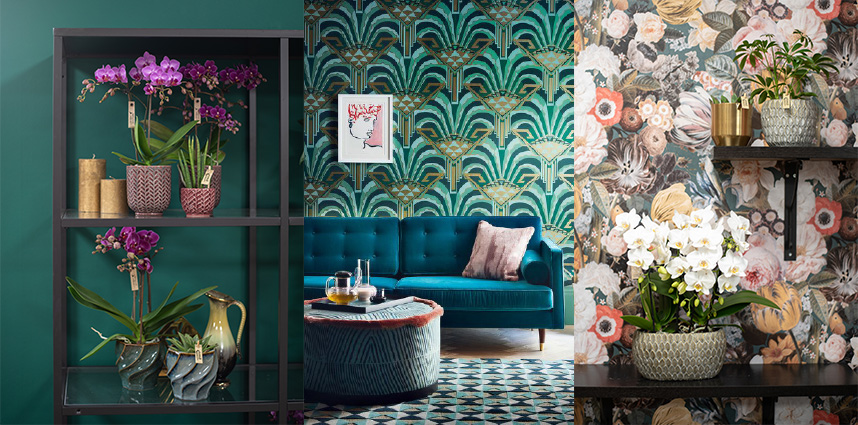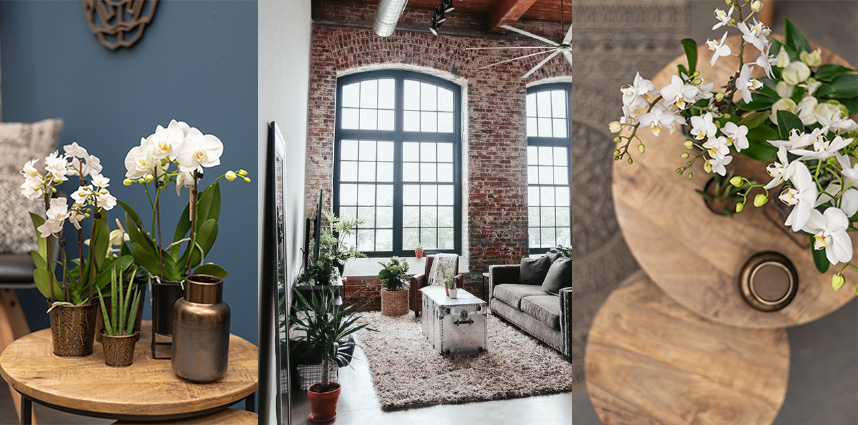 Urban
Urban can best be described as a tough, masculine style trend. This is reflected in raw expressions, often in matt colours. There is plenty of room for green plants in this style, but flowers also often make an appearance. The main colours are still brown, grey, black and blue, but all slightly softer. Another nice thing to do is to look for something vintage to add to this cool, industrial look. Think of an old leather sofa, a piano or an old table lamp or vase to finish it all off.
Ethnic
With this style trend we take a trip from Central and South America to Morocco and Ibiza with African influences! The earthy colours and materials remain, but there is a shift to more raw materials such as clay and terracotta. In this case, the colours are the same as the materials used; clay, terracotta and earth colours. We see a lot of realistic prints with this style, for example human shapes and patterns but also tigers.
Add decorative pots with different patterns, in different heights for a playful effect. Orange-colored orchids stand out well within this theme. There is also room for greenery in the form of plants.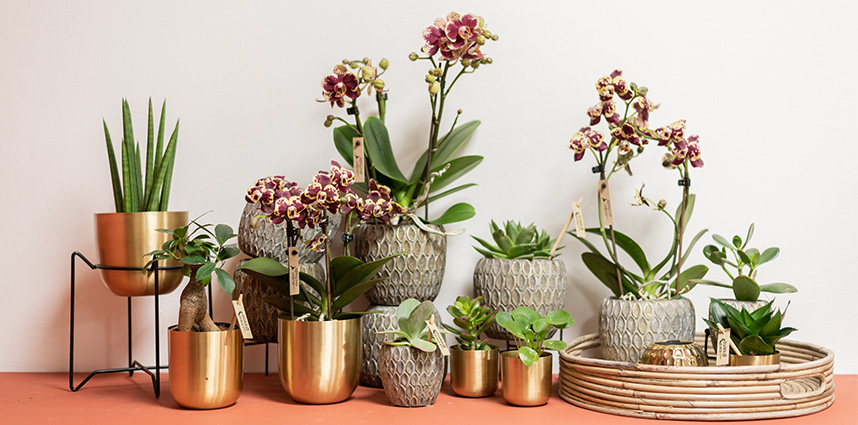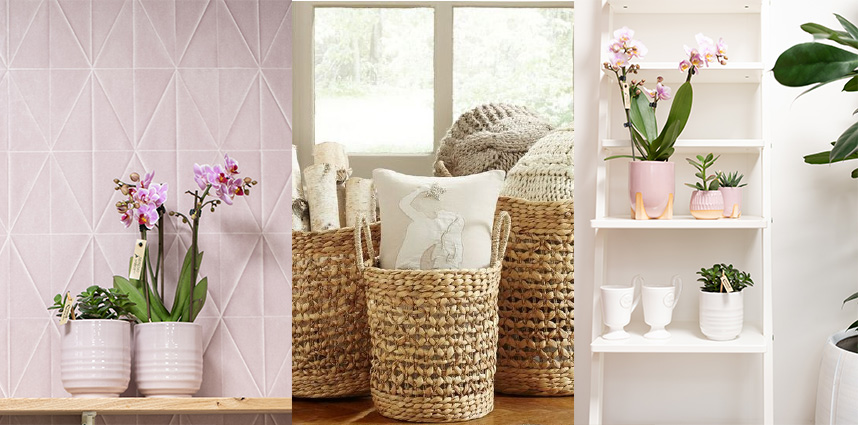 Romantic Country
The must-haves of this style trend: accessories with a feminine and elegant look. Mix that with pastel-coloured patterns and prints, add some flowers and you're there! In terms of colour, 'water colours' such as lilac, purple and blue are perfect. Let flowers return both with real flowers and art.
Combine several different kinds of pots with orchids and green plants on a nice wooden tray and you have a real eye catcher in your shop!